Duluth Concrete Company is an expert concrete professional across Duluth, MN.
We serve Duluth, MN, and surrounding Iron Range areas with outstanding customer service and products.
Our goal is your 100% satisfaction from the start of the consultation and throughout your floor's longevity. Your facility will be a clean, bright, and functional place for all of your operations.
Our desire is to stay at the forefront of the competition with our consistent knowledge, practices, and expectations of our very determined service in the Concrete Polished Industry. We keep our heads high knowing that we bring the industry the best technology for every project.
The concept of Polished Concrete is to transform your concrete into a low-maintenance floor system, aesthetically pleasing, highly functional, extraordinarily durable, long life-cycle, floor system. To do this, we mechanically refine the floor with progressively finer diamonds under cutting-edge grinding/polishing equipment, in combination with chemical densifiers and sealers to meet your particular needs. This process produces a flatter, more abrasive, and impact-resistant substrate.
Polished Concrete is a floor of choice for many applications, it is cheap, durable, and requires low maintenance. This is an excellent choice for new and existing concrete. Duluth Concrete Company has been in operation for over 10 years. We are the leading polished concrete company in Duluth, MN and the surrounding areas because we have the most equipped and knowledgeable team around. We serve residential, commercial, and industrial properties searching for polished concrete service and with increasing technology and demand, polished concrete service is easily one of our specialties. For an effective and radiant floor system, call our team today for more.
"You guys have exceeded my expectation, very friendly professional staff concerned with our satisfaction. Thumbs up to Duluth Polished Concrete Company!"
"Outstanding service, very efficient, knowledgeable with a good price. I highly recommend Duluth Polished Concrete Company. Thank you so much."
"Duluth Polished Concrete Company did a great job! The floors look fantastic! I appreciate all your hard work, dedication, passion, and patience. Thank you, Duluth Polished Concrete Company, and to the whole team for taking the time to educate me completely. It's a pleasure working with Duluth Polished Concrete Company!"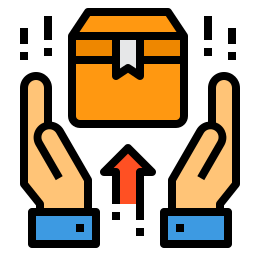 POLISHED CONCRETE FLOORING SERVICE
The polished concrete floor is quickly turning out to be the flooring of choice in residential, commercial, and retail environments. Residential and commercial polished concrete floors can bring standard concrete flooring to an aesthetically appealing floor.
CONCRETE ACID STAINING SERVICE
Duluth Concrete Company has a large-scale experience with concrete acid staining of residential and commercial flooring and polished concrete flooring. Once our concrete acid staining and polishing process is done, you no longer have to worry about the acid stains walking off as you do with a sealer or wax application.
CONCRETE POLISHED FLOOR MAINTENANCE
Proper care of polished concrete flooring is surprisingly easy. Our Diamond Floor Finish is very easy to maintain. You no longer need acrylic sealers, harsh detergents, or waxes, hours of scrubbing, treated sweeping compounds, or a dusting of the polished floor's surface.
Duluth Concrete Company specializes not only in acid staining and polishing concrete, but dying concrete too. Dyed concrete floors provide a wide range of customizable options and are ideal for both residential and commercial flooring.
The process of laying concrete is fairly straightforward, but some considerations should be made before you begin. Before laying concrete, choose a contractor with experience and a track record. A concrete driveway should last for twenty to thirty years, depending on its maintenance. The most important factor in the lifespan of your driveway is hiring a contractor with a proven track record. A qualified contractor can provide references and a list of qualified contractors in your area.
Professional installation is the best way to ensure your driveway will last for many years. However, resurfacing can only extend the life of your concrete driveway if the foundation is still solid. If your concrete driveway is nearing the end of its usefulness, you may need to replace it. Luckily, professional installation is available at a reasonable price.
A concrete apron is a type of perimeter around a building. These aprons are recommended by experts in the field of concrete, and the following features should be considered by all property owners. The apron should be at least four inches thick, but it could be up to six inches. It is important to choose a durable, flexible material, and consider the drainage issues when choosing a slab.
Depending on the size of your home, you may choose a concrete apron that will be installed over the existing slab. Remember that the added height will affect the strength of the slab, so it is important to get the right amount. In addition, you should choose a suitable material that is made of polymers, portland cement concrete, and epoxies.
The cost of a concrete sidewalk largely depends on how large the area is that you want to cover. You can determine the volume by estimating the length, width, and thickness of the sidewalk. Once you have these dimensions, you can consult a concrete pricing guide and ask Duluth Concrete Company for a quote. Adding additional features to the sidewalk will increase the cost, but they can be worth it if you want a sturdy sidewalk that lasts for many years.
If you're building a patio in your backyard, you'll want to ensure that you're getting the best price. The cost of concrete patio construction can vary widely, depending on location. If you're in an urban area, you'll likely pay more for labor and materials. In a rural area, you'll likely be charged more for travel fees and hard-to-get materials. Regardless of where you live, Duluth Concrete Company can provide you with a competitive quote.
Stamped concrete is a popular alternative to ordinary driveways and patios. It comes in many different patterns, from a simple brick design to elaborate wood designs. The main advantages of this method are its durability and ease of maintenance. There are a wide variety of options, and the costs are quite low when compared to the price of traditional driveways.
It is much easier to install than pavers and requires fewer repairs. It can also be customized and personalized, so if you want a unique design, you can get custom-made stamped concrete. Once it's installed, the only thing you have to do is seal it once every two years.
Duluth Concrete Company will be able to apply the stain in the exact way that you'd like.
There are two basic types of concrete stains. Water-based stains are more affordable than oil-based stains, and most manufacturers offer dozens of standard colors. These stains can be transparent to opaque, depending on the color you choose. When applying these liners, make sure that the surface is free of obstacles such as bricks or other debris. It is important to remember that water-based stains penetrate the concrete to provide the desired coverage.
You can also try different stains. First, you can choose the acid-based stain. This type of stain requires a test area before applying it. Once you have the stain applied, you can choose the colors you want.
If you want your driveway to look beautiful, you can install concrete curbing. It is more durable than other types of curbing. It also does not deteriorate over time, meaning you can expect it to last for decades. Another benefit of having concrete curbing is that it will raise the value of your property. In fact, realtors will often consider the curbing when evaluating a property. It also looks better than any other type of driveway, so it is worth considering adding curbing to your driveway.
Curbing is a great way to define your garden, patio, or driveway. It is easy to install, requires minimal skill, and is a quick and inexpensive project. In addition, it is completely flexible, allowing you to create a custom design. If you are planning to install concrete edging around an existing driveway, you should have the materials on hand to do so. There are a variety of materials that you can use.
The ease and cost of retaining wall construction depends on a few factors, including the slope of the property and the type of soil. A faster construction time will mean less labor hours, which can be prohibitively expensive. Depending on the materials used, the retaining wall can last anywhere from five to twenty years.
The best way to design a retaining wall is to take into account the slope, soil, and lateral earth pressure. When the retaining walls are not constructed correctly, the retained material will move downslope. To counteract this, the retaining wall design must account for lateral earth pressure, which can cause the masonry to overturn. The height of a retaining block should be determined based on the type of soil, slope, and size of the block.
Concrete leveling is fast. It is an effective alternative to replacing concrete. The process is fast and easy and can be done in the comfort of your home or business. Slabjacking can fix uneven surfaces with little to no downtime. It's the perfect way to make sure that your floors stay flat. In addition, it can save you money in the long run, as it can prevent expensive repairs and ensure that your floor is safe and usable again.
CONTACT US FOR MORE INFORMATION
If you have questions regarding our Concrete Polished Floor Maintenace, contact Duluth Concrete Company today